ASIA
Asia is becoming an important market for soccer with two of their nations, Japan and South Korea, co-hosting the 2002 World Cup. A map of Asia is shown below.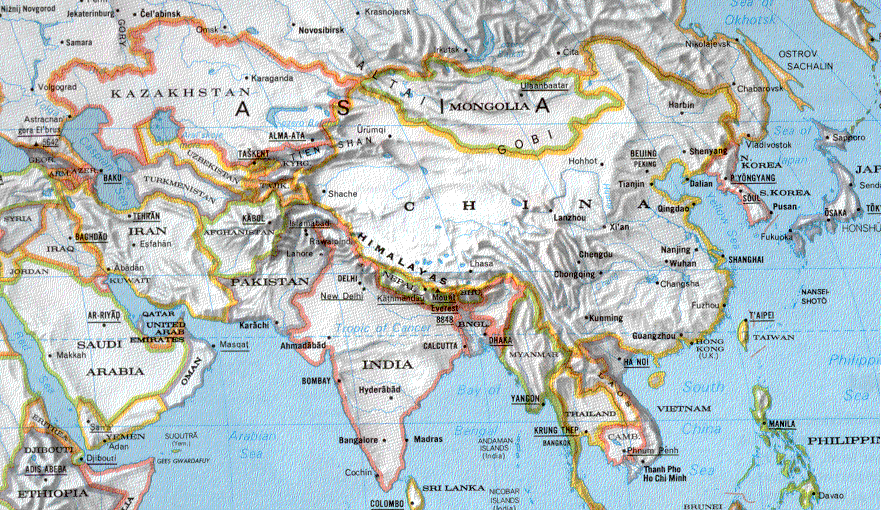 Asian countries with players profiled include
Click here to go back to Stars Of The Future Home Page.
Click here to go to a list of all countries.