KUWAIT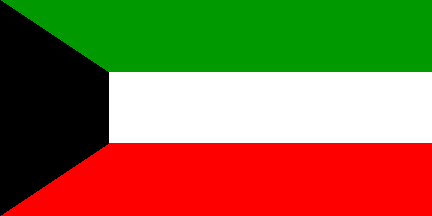 Kuwait are surprise qualifiers for the Olympics. Led by Bashar Abdullah the team qualified ahead of Arab neighbours Saudi Arabia and Qatar. This is the information that I do know about their better players:
Name : Bashar Abdullah
Position : Forward
Date of birth :
Team : Al Hilal (Saudi Arabia)
Notes : Helped Kuwait lift the Gulf Cup in 1996 and then helped Kuwait to fourth place in the Asian Cup several
weeks later. He has been a regular since then. Jassem Al-Howaidi, the top scorer in internationals for 1998, benefits
greatly from his strike partner in the national team.
Name : Farj Laheeb
Position : Forward
Date of birth :
Team : Al Kuwait (Kuwait)
Notes : Was called into the 1999 Asian Games after fellow Olympic team member Bashar Abdullah withdrew.
Finished tournament as top scorer with nine goals.
Click here to go back to the team page