SEPTEMBER 23: QUARTER-FINAL Spain Vs Italy
This match was a quarter-final between two top European sides, Spain and Italy. This was played at the Sydney Football Stadium and was a very tight match between two high quality sides. A late goal by supersub Gabri (of Barcelona) set up by his club team-mate Xavi was enough to settle the match.
The ticket to this match is shown below: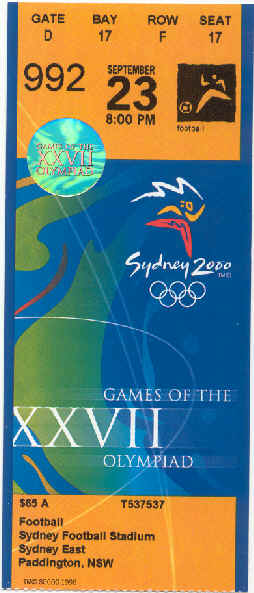 The photo below shows a free kick taken by Spain.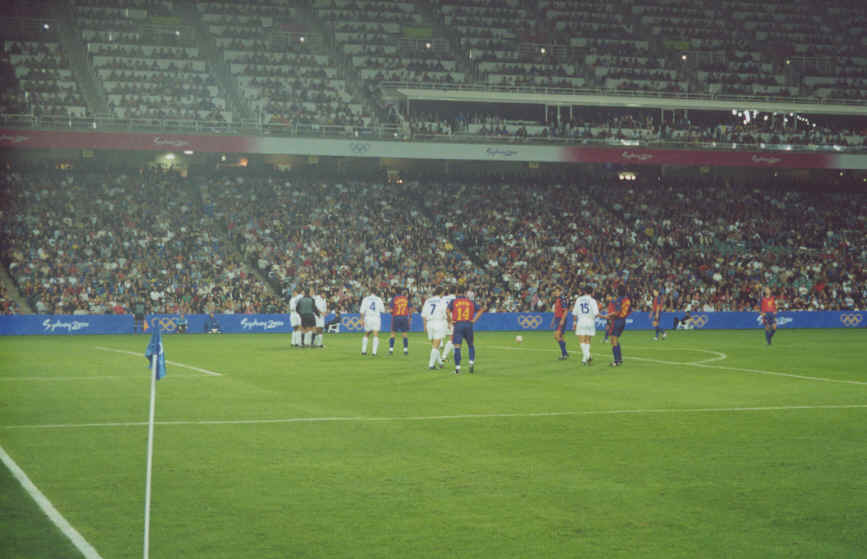 This next photo shows an Italian corner taken by Andrea Pirlo.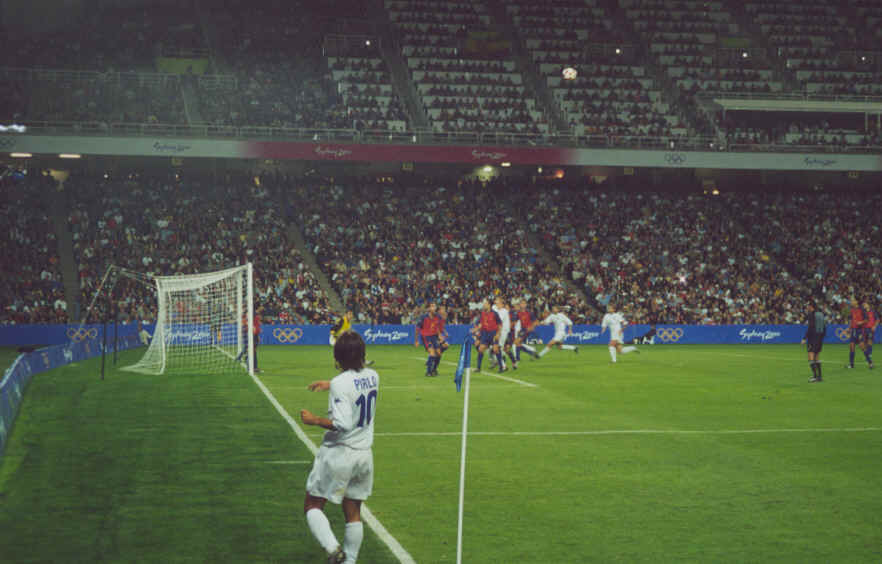 Click here to go back to the tournament review page