SOUTH AMERICA
South America has always had strong soccer teams, with Brazil, Argentina and Uruguay all having won multiple World Cups. Many of the most talented youngsters tend to attract the attention of major European clubs. A map of South America is shown below.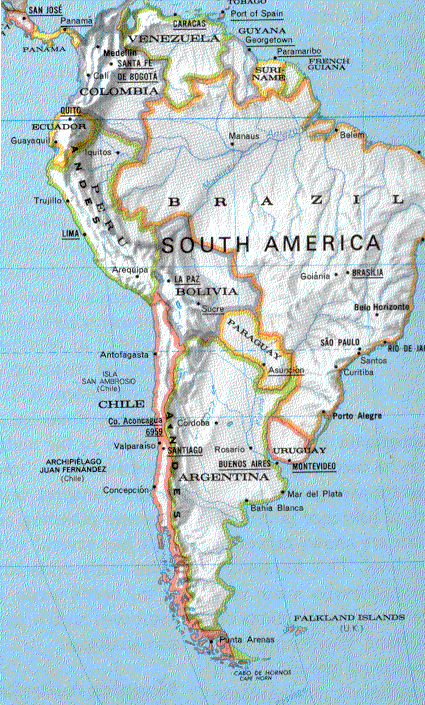 South American countries with players profiled include
Click here to go back to Stars Of The Future Home Page.
Click here to go to a list of all countries.