NORTH AMERICA
North America, the Caribbean and Central America have not produced many of the world's best players but this could change in the future. USA have put in extensive youth development programs along with a new professional league, the MLS. A map of North America is shown below.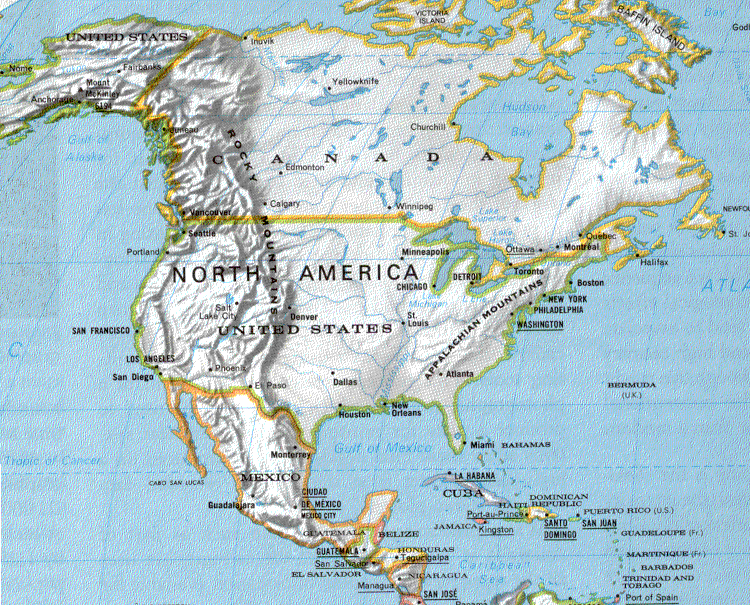 North American countries with players profiled include
Click here to go back to Stars Of The Future Home Page.
Click here to go to a list of all countries.